Toyota Multi-Terrain Technology

The innovative Multi-Terrain Select technology takes your vehicles drive performance to a new level. The system allows you to select from four modes then regulates wheel spin accordingly to give you maximum traction on the most challenging terrain - including mud, sand, rocks, dirt & snow. Your vehicle is always ready for your next adventure whether on or off-road!

Toyota Multi Terrain Technology is available on most new Toyota SUV and Truck models.*
Complete the form below to book a test drive for a 
Multi Terrain Technology vehicle.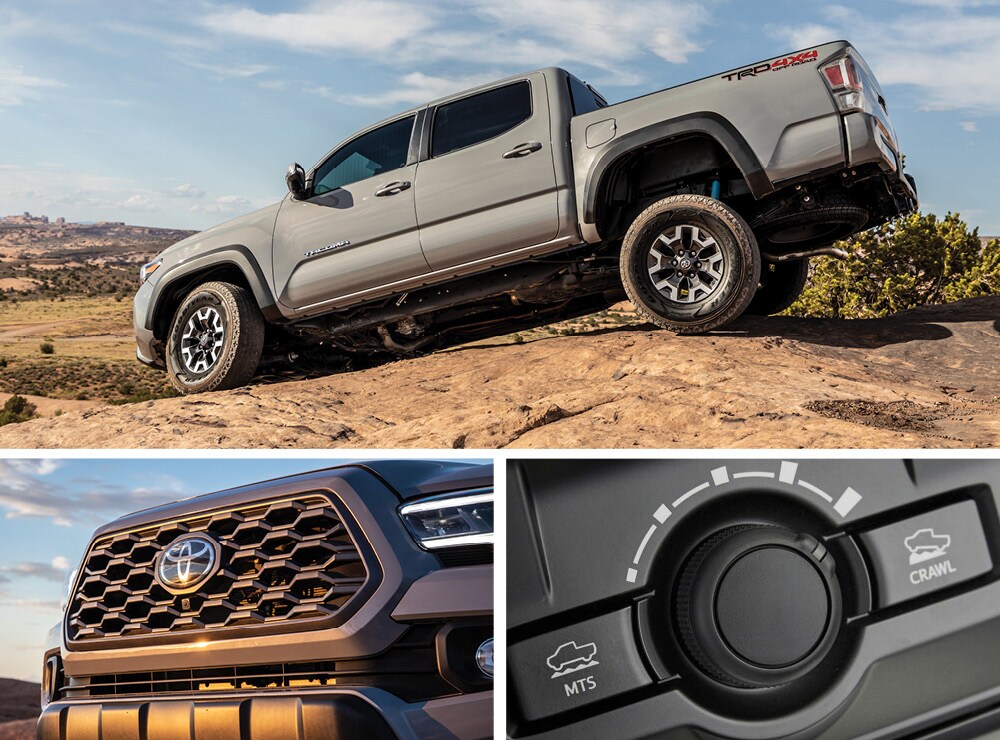 Toyota Multi Terrain Technology - Book a Test Drive / More Information
* Indicates a required field
*Subject to change at anytime. For most up to date information contact a Product Advisor.